'Nuff said.

This is a place outside the city of Dunhaung, which is the last city before the wastes of the Taklamakan desert. There is a small lake by this building, in the shape of a crescent (like many of the dunes). There are also many Buddhist caves at Dunhaung as people prayed for a good journey through the desert or gave thanks on the way back.

A smaller set of caves than at Dunhaung, located in the 'fire mountains'

A man preparing spiced lamb kebabs at a night market. We partook of this delicious food several nights in western China. (Courtesy of Phil)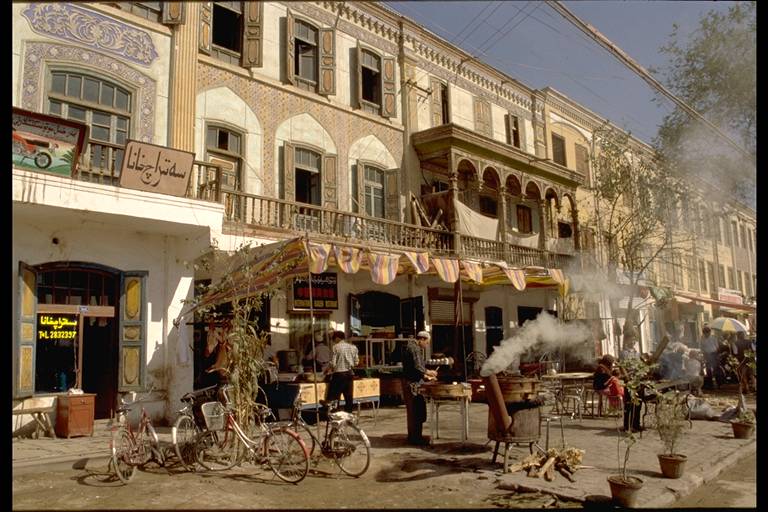 This is still China, believe it or not. The city of Kashgar, in the far west, to be exact.

This is the Sunday livstock market at Kashgar, where most of the population is Muslim.

Another scene at the market.

A Uighur man we passed on our way to the Karakorams (a western extension of the Himalayas) and Pakistan

Onward to the Karakoram mountains and Pakistan.